FIELD OF MEMBERSHIP
Membership in Pan Amoco Federal Credit Union is open to employees working for or retired from the following:
Amoco Production Company
Dean Witter Reynolds, Inc
Travelers Insurance Company
Eustis Mortgage Corporation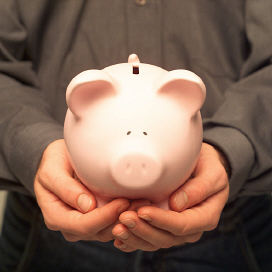 Primary Home Health Care Agency
Carmel Property Management
Quarter House Resort
Rue Esplanade Resort
Casa New Orleans
River Consulting
Dancel Productions
Samson & Bradbury
Pontchartrain Mortgage
Nata Carpet Care
Workload Inc.
Security National Properties
Tewis & Associates Ins.
Causeway Animal Hospital
BMC Income Tax and Financial
St. Charles Vision (Servern Office)
Workload, Inc.
Parts Pro Automotive
Wells Fargo (Clearview Office)
Hampshire House Antiques
Members can sponsor for membership family members including parents, siblings, children, spouse, or grandparents.
Should you leave employment for any reason, you may continue your membership in the Credit Union.
ONCE A MEMBER, ALWAYS A MEMBER!
All accounts at PAFCU are insured up to $100,000 by the National Credit Union Administration (NCUA), a agency of the federal government.
If you have any questions about membership eligibility please contact us @ 504-832-5900.